You've started your cookbook, and now you may be wondering "what's next?" Here's a quick guide to get you going.
How does it work?
1. Enter your recipes
2. Add them to your book
3. Customize & personalize your design
4. Review your proofs & Order
Entering Recipes:
You can add recipes as you add pages, but we find it's simpler to add them to your online "recipe box" all at once. Click on "Recipe Box" in the blue toolbar at the top of the page to get started. You can add recipes to your account by typing them, having friends contribute them to your project, or by uploading recipe photos to our WeTypeIt service.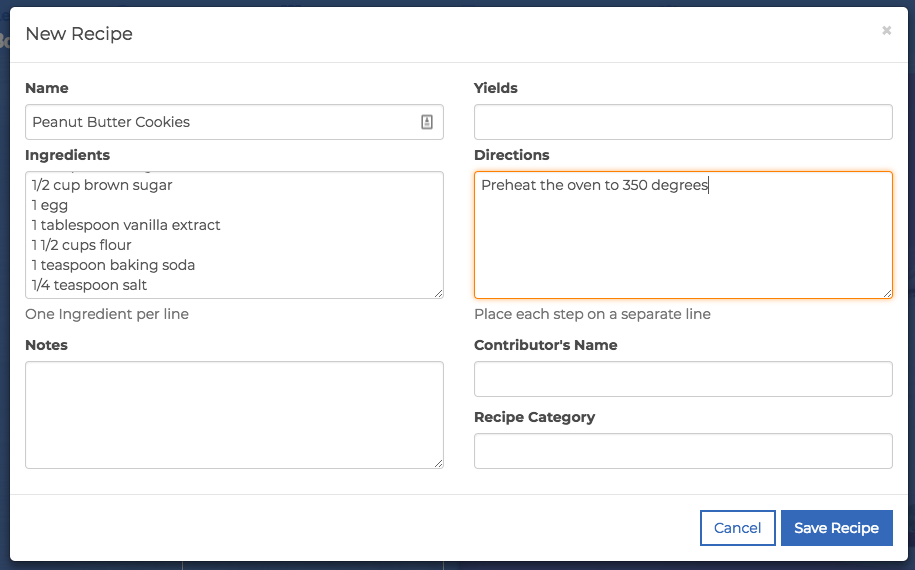 Adding Recipes to Your Book:
Now that you have your recipes entered in your recipe box, you can create recipe pages and section dividers all at once. Just select your recipes and click "batch actions" to add new pages. Make sure you've labeled each recipe with a category so they are organized correctly in your book.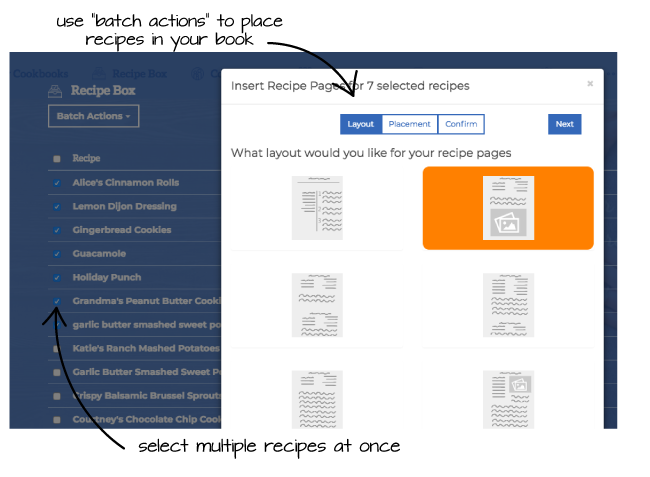 Customize and Personalize:
There are a lot of great ways to add your own touches to your cookbook. You can add your own photos (or choose from millions of stock photos), edit fonts, add stories and customize your cover. To edit an existing page, click the button with the pencil icon next to the page. To add a new page, click the blue button with a plus sign, select where you want the page, and then pick the page type from the drop-down menu.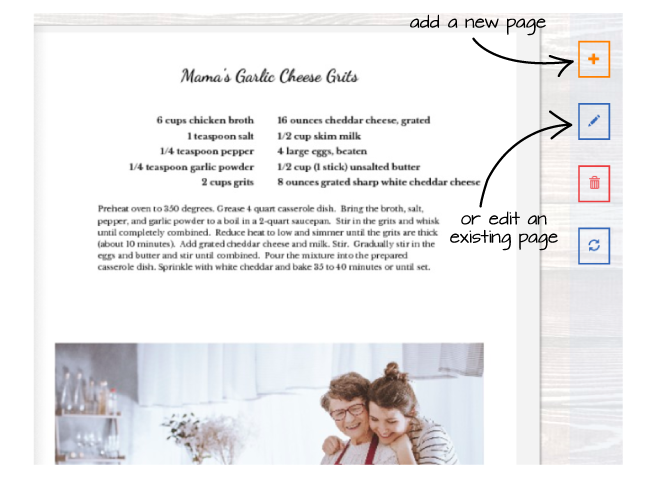 Review Your Proofs & Order:
When you're finished designing your book and you're ready to place your order, it's time to review your print-ready proofs. These PDF files give you the most accurate picture of how the actual book will look. Click "Preview & Order" in the blue toolbar at the top of the page to get started.