You can enter recipes in any order you want, and rearrange them at any point. There are a couple ways to enter recipes.
Option 1) Create a Recipe Page
The designer tour will walk you through this one when you first start up (hint: you can always load the tour from the help menu). Just navigate to the part of the book where you want to insert the recipe page, and choose the blue plus icon. A popover will appear asking if you want to insert the new page before or after this page.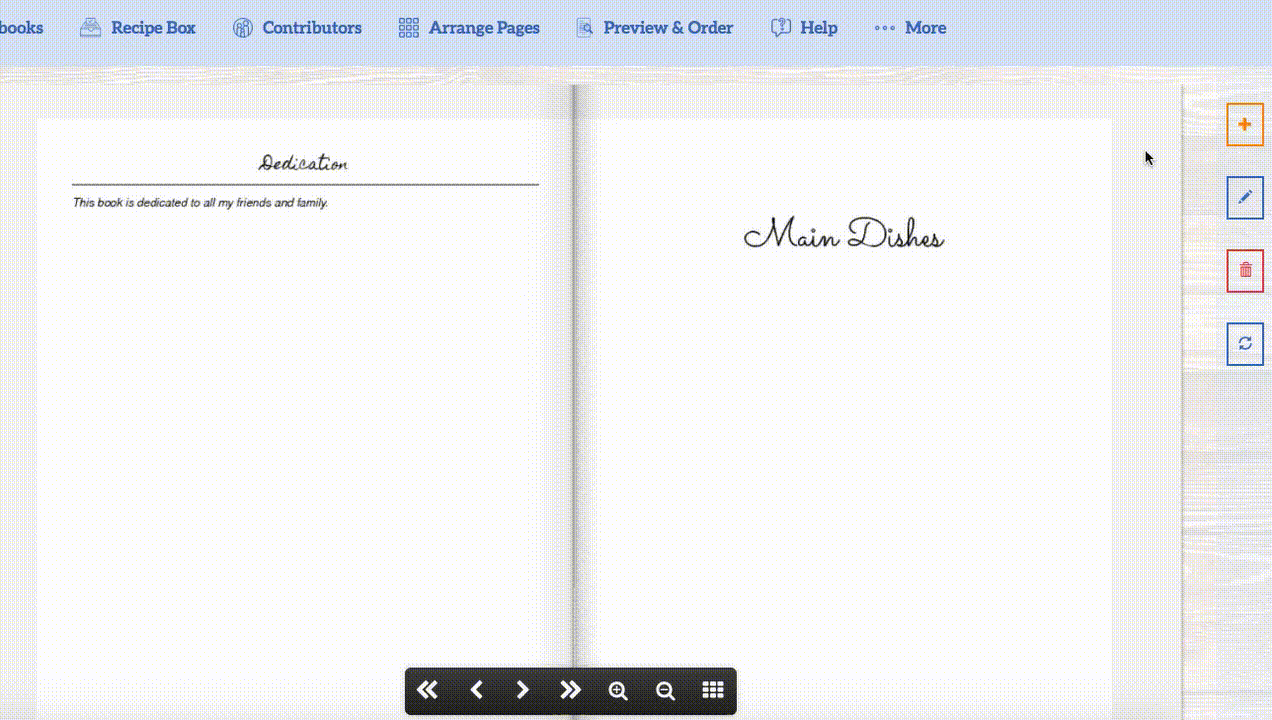 Option 2) Enter a Recipe Directly into your Electronic Recipe Box
As you get going, you may find it more convenient to just power through a whole pile of recipes at once without worrying about where they are going to appear in your book. It's completely up to you whether you build the pages as you go, or if you save that until later.
To simply add recipes to your account, just open your "Recipe Box" on the top menu bar. Click the "Add Recipes" button and select "I'll type it".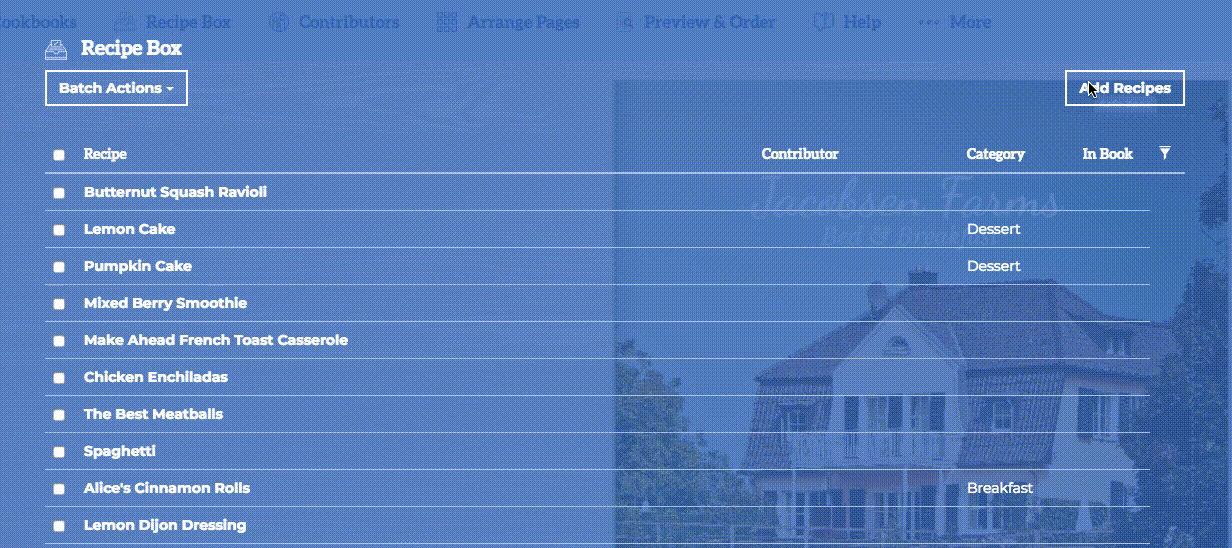 At any point you can see which recipes have already been added to your book by looking at the "In Book" column. To add recipes to your book, select the checkbox next to your recipe, go to "Batch Actions" and choose, "Add to Book"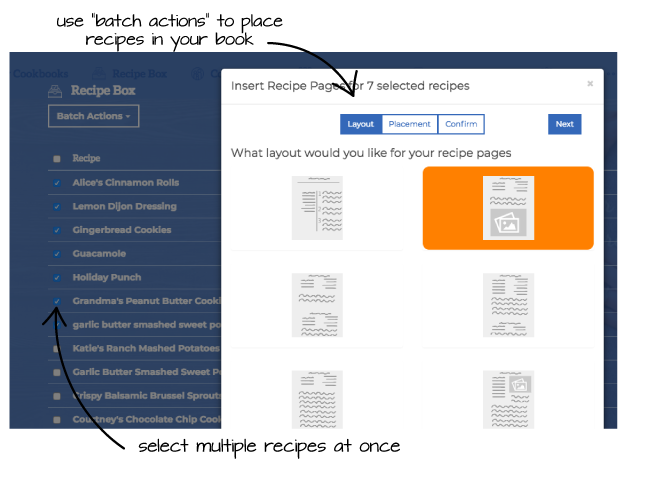 Option 3) Invite Friends to Contribute Recipes
You can easily invite friends and family to help with your cookbook. Click on "contributors" in the toolbar at the top of the page to send an email or share a link. Recipes entered by contributors will appear in your recipe box so you can insert them in your cookbook. You can learn more here.
Here's a quick YouTube tutorial on using your Recipe Box: