Setting up your reseller portal is super easy and can be done in minutes! Before getting started, you will need to do the following:
Generate and approve your proofs
Review your proofs in Adobe Acrobat
Order a sample proof of your cookbook
Next, (we're getting to the fun part!) click the "$" icon beside your cookbook listing.

Then fill in your listing details, profit desires, what style bindings you would like to be listed.
**Pro tip: If you have a cookbook proposal, go ahead and pull it up. It will be "copy and paste" from here.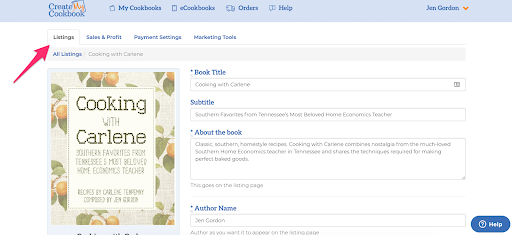 Here is a quick "How To Video," if that's more your style! 😃
Last step till you can add cookbook author to your resume - fill out your Payment Settings! To get paid, our pal Uncle Sam requires we collect some basic information. If you earn more than $600 in a calendar year, we have to send you and the IRS a 1099 documenting the amounts we paid you. Since CreateMyCookbook does not withhold taxes from your payments, you gotta pay the taxes directly.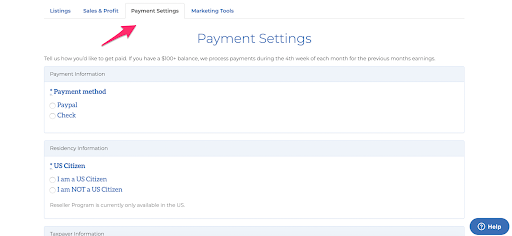 Hit the "Update Payment Setting Button"! Boom, you're ready to start sharing with your fans!

You can share your page with your custom link to your website or via social media and email. For tips on marketing your cookbook check out 11 Ways to Market your Cookbook.