CreateMyCookbook applies very minimal branding to your cookbook by default. Normally, we only include our logo on the footer of the title page, and on the publisher page, as well as a link where others may purchase a replacement copy of the cookbook.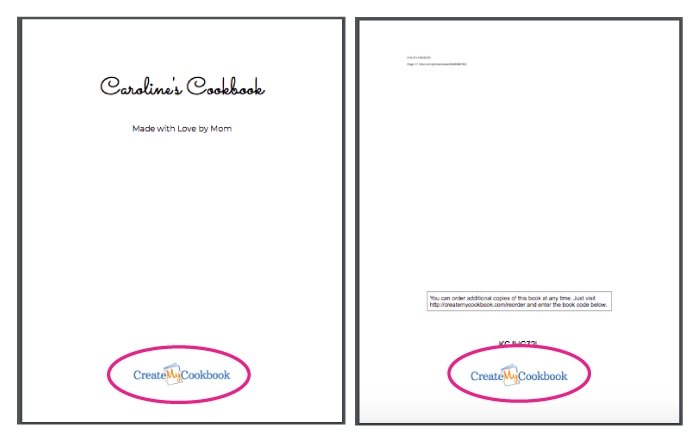 Sometimes, however, you may wish to remove even these minimal branding elements from your cookbook. We understand. To do so, you will want to add the "Remove CreateMyCookbook Logo" add-on when you prepare your book for printing in the Preview and Order process.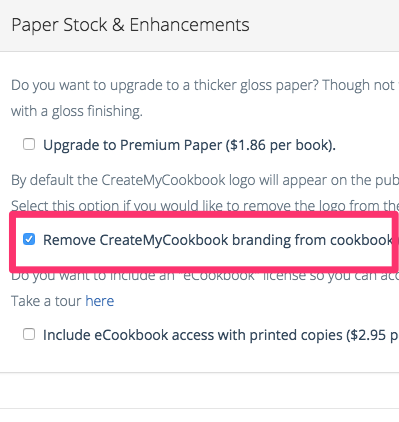 Now even if you do add this add-on there are a few places you will still see mention of CreateMyCookbook.
1. Packing materials may contain our logo or reference to our company name.
2. eCookbooks still have references to CreateMyCookbook including the app name "CreateMyCookbook" that is required for using our recipe browser, and online book reader on your mobile device.
Here's a quick YouTube video explaining all of our available add-ons: