Your CreateMyCookbook Pro membership includes:
Alexa access to your eCookbooks or recipes in your account
Cloud recipe storage
30 yearly WeTypeIt credits
Exclusive monthly member deals and discounts
This Help Center Article will teach you how to activate your membership or send it as a gift!
1. Purchase a membership as an add-on to an eCookbook order or purchase a standalone membership here.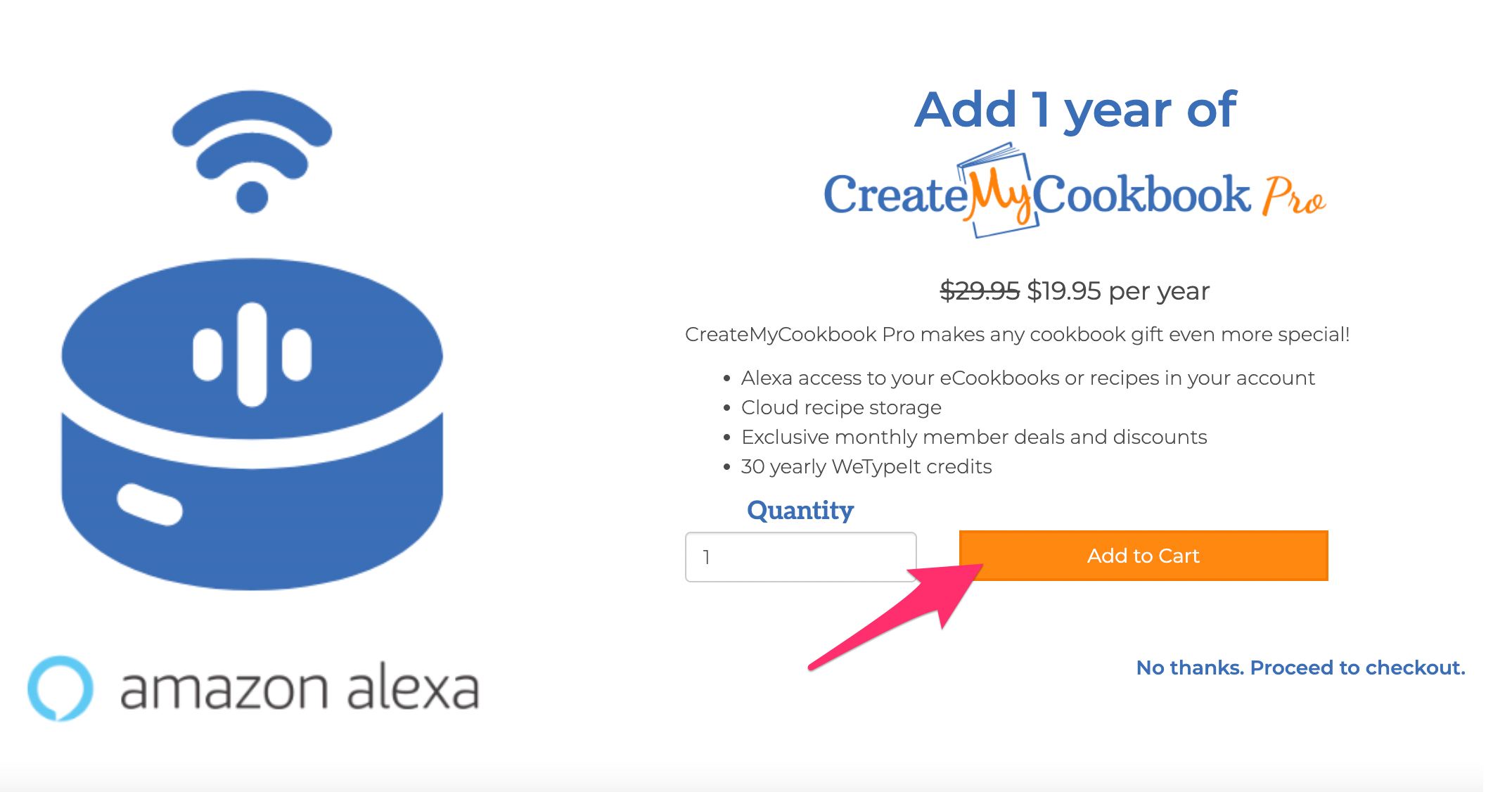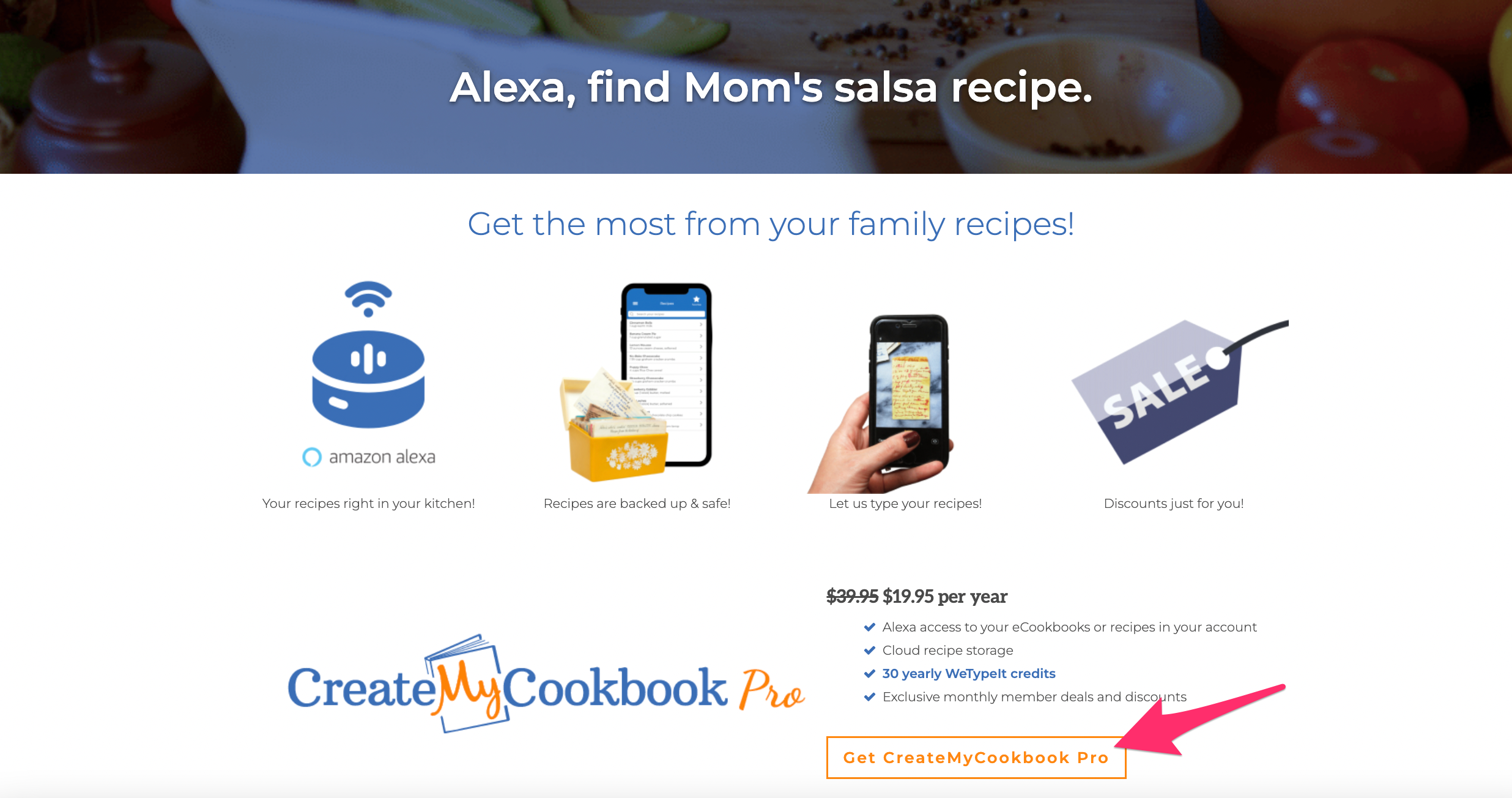 2. Go to your Activation Codes page to locate your activation code.

3. To gift the code, select either the "Email Code" or "Print Certificate" option. "Email Code" will allow you to input the recipient's email address, and "Print Certificate" will allow you to save the certificate as a PDF, print it, and gift it in person.


4. To activate the code on your account, choose "Actions > Apply to My Account," then choose "Activate."


5. That's it! You're ready to get started!

Click here to learn how to connect your CreateMyCookbook Pro with your Alexa.