So you've been invited to contribute a recipe for a community cookbook? That's exciting! But now you're stuck on how to submit your recipe? No problem! This help article holds all the steps for contributing your recipe!
First, accept the invite that was sent over via email or click the contribution link you received.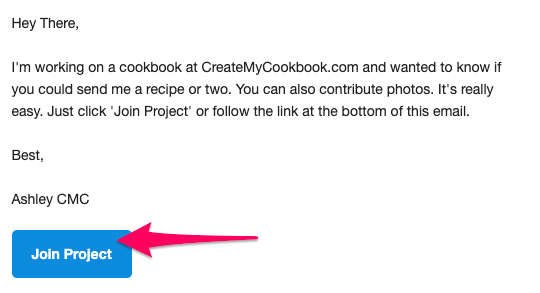 Then, you'll be dropped right into the Contribute Recipe page which should look something like a recipe card!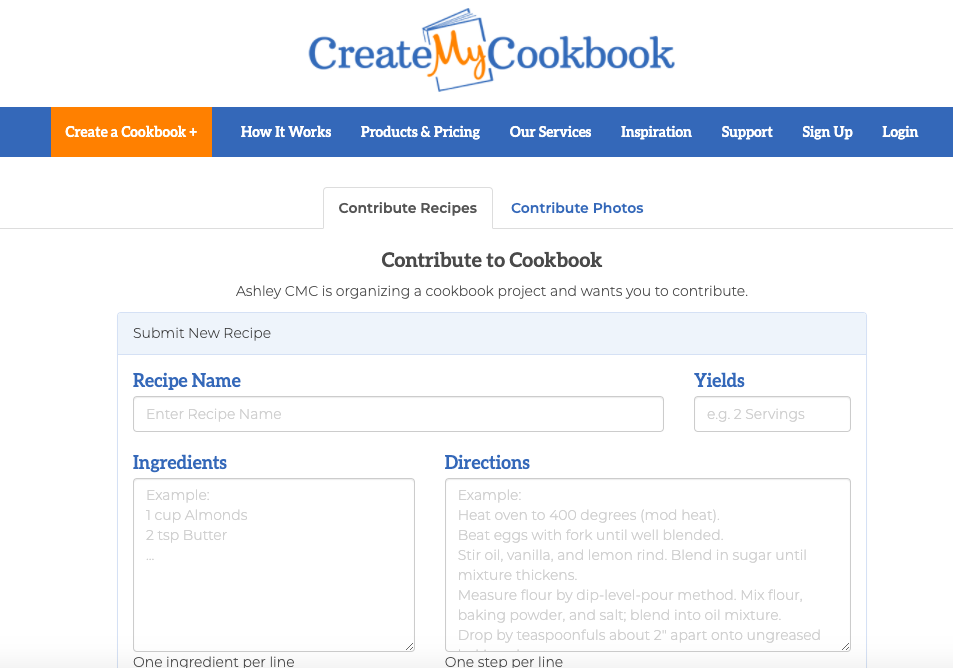 You'll fill out the card, including any notes you might have about the recipe. You will then create or sign into your CreateMyCookbook account and submit your recipe.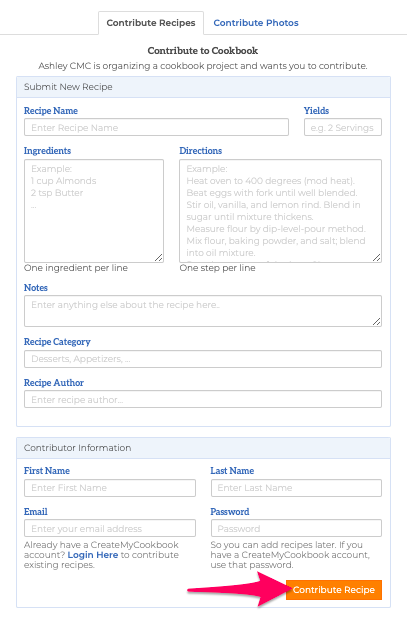 If you have any photos you'd like to submit, you'll switch over to the Contribute Photos tab and upload any photos you want to include.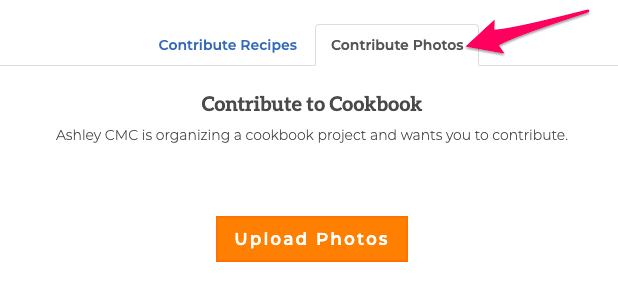 And that's it! It's really that simple!
We can't wait to see how all of your community cookbooks turn out! They're always such a hit 💕