Themes give your cookbook some style from the start with designer-selected font pairings and cover images.
You can select a theme for your book in the "create a cookbook" dialogue. Don't worry- your theme choice isn't permanent. You can always adjust fonts and covers, or choose a different theme.

Changing Your Theme
You can change the theme of your book in the designer. Click on "more" in the blue toolbar at the top of the page and select "change theme". You'll see all of the free and premium theme options. Click on a theme thumbnail and click "save".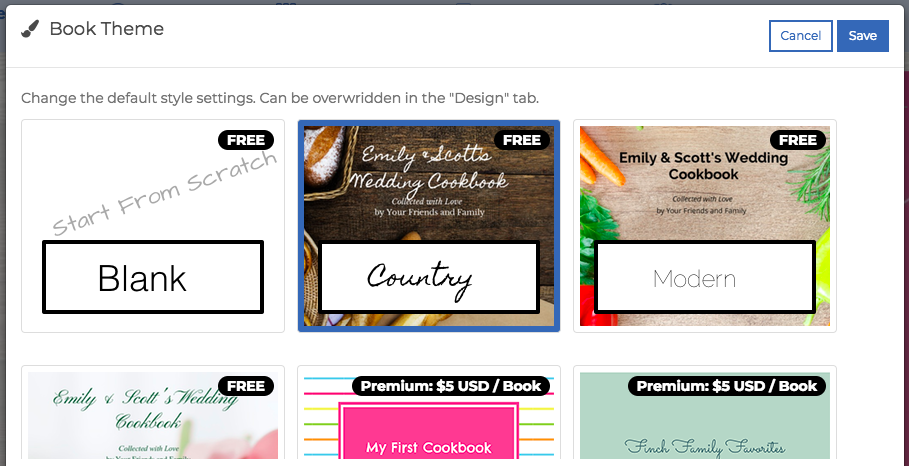 Keep in mind that changing the theme will change font selections and sizes, so it will change the way contents fit on the pages in your book. Flip through your pages in the designer to look for any layouts that need adjustments.
Premium Themes
You can give your cookbook even more personality with Premium Themes. These styles include patterned full-bleed page backgrounds and color text on all pages. You can see the options in the "change theme" window.