Want to make sure you're getting the latest updates from the CreateMyCookbook team? You can always edit your email settings while you're logged in to your account. From the "My Cookbooks" page, click on your name in the top right corner of the screen, then select "Preferences" from the drop-down menu.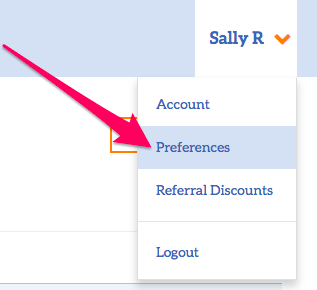 Check Yes or No for each category, then click "Update Preferences" to save your changes. Select "No" for all options to completely unsubscribe.
You can also edit your email preferences by following this link:
https://createmycookbook.com/customers/preferences
Need to change your email address? Click on your name in the top right corner, then select "account". That's where you can change your name or email address, then click "Save" to update your information.