You can import photos into your cookbook directly from your Facebook account- no downloading and uploading necessary. When you save images from other sources, you risk losing photo quality.
When you're editing a page with a photo or your cover, click on the Facebook icon under the 'picture' tab and follow the instructions to connect.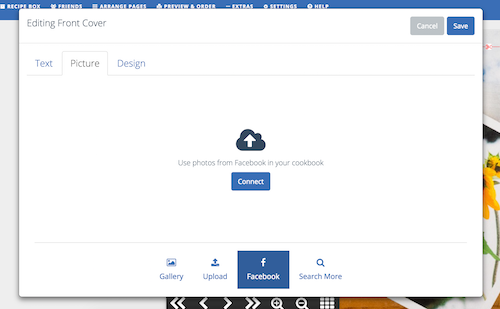 Once your account has been connected you'll see a gallery of your Facebook photos- you can view all your uploaded images or the photos you've been tagged in.
Select a photo and click the "import photo" button to add it to your photo gallery in the designer so you can use it in your book.