Adding pages to your binder is just a few clicks away. To begin, click on "More" in the blue toolbar to access the Order Binder Pages tool.

When you click on the tool, you'll have a dialog appear that closely resembles the Arrange Pages tool. This will let you quickly navigate the pages in your book.
Now you can start selecting the pages that you want to order. You'll notice as you select pages that clicking on one page will highlight that page and the page either before or after it. Our software automatically determines whether or not the page you selected will be printed on the front or back side of a page. The other side of the page is then automatically highlighted for you.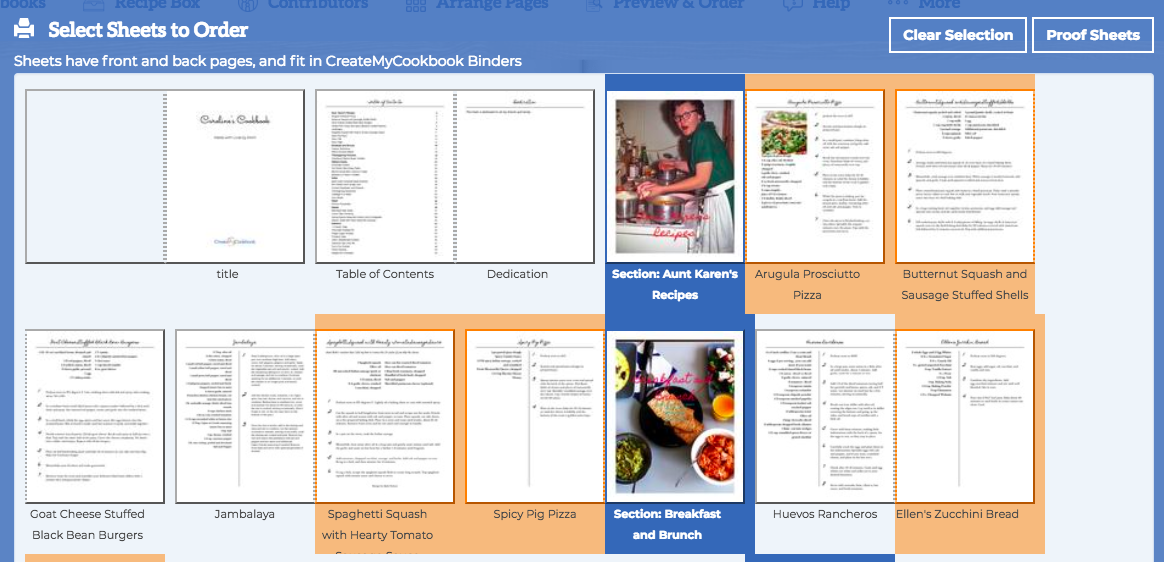 If for any reason you have to start over, you can clear all of your selections by clicking on the Clear Selection button. Once you have selected all of the pages that you would like to order, it's time to double check your selections in much the same way you did when you ordered your binder to begin with. You can proceed to the next step by clicking on the Proof Sheets button.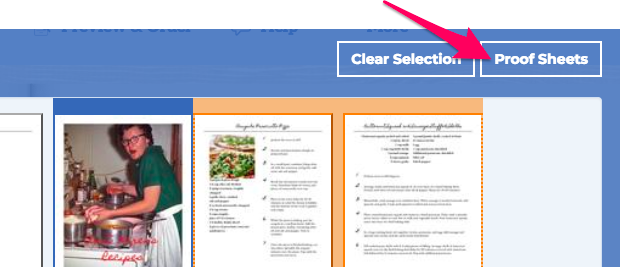 Clicking on the Proof Sheets button will take you to the publishing page to prepare your print-ready proof file.
Here you can make sure that you select the correct paper option so that your new pages are the same as your originals. Review your proof file, and if everything looks good click the "approve and publish" button to send the pages to your private store page to checkout.
If you find errors, you can cancel and edit the pages in the designer, then repeat the process.
Here's a quick YouTube tutorial on adding and order extra binder pages: