So you started your cookbook not quite sure what binding style you wanted. No problem. You can make your cookbook available in multiple binding styles at the same time! No need to do all that work again. When you head to the "Preview & Order" section, you will be given options to choose your binding style.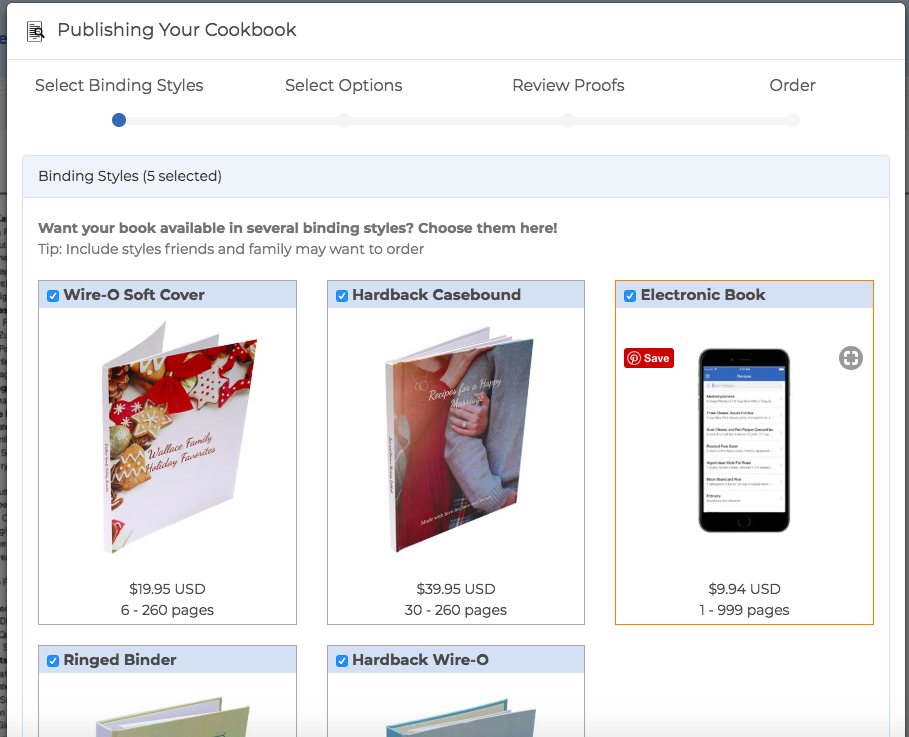 A separate set of Print-Ready Proof files will be generated for each binding style. Be sure to review each set of files carefully. Our binding styles are close, but not exactly the same dimensions. So it's important for you to preview your cover and contents pdf files just to be sure something isn't off center in one binding style, or overflowing the margins.
Here's a quick video tutorial on placing an order for your book in different binding styles: https://youtu.be/Nz3p6JfgTss.