To access your cookbook as an eCookbook you will need to purchase a standalone license or a license included with your printed cookbook. Both can be selected in the "Preview & Order" section of the cookbook designer.
Demo & Features
Check out our demo of the eCookbook Reader app here.
Purchasing eCookbook Add-on
The add-on is an upgrade to a printed cookbook that allows you to access the book in electronic format as well as physical. For each copy of a cookbook that includes the eCookbook add-on you will receive one code to redeem an electronic copy. Each user needs their own electronic copy and a unique code to use the cookbook.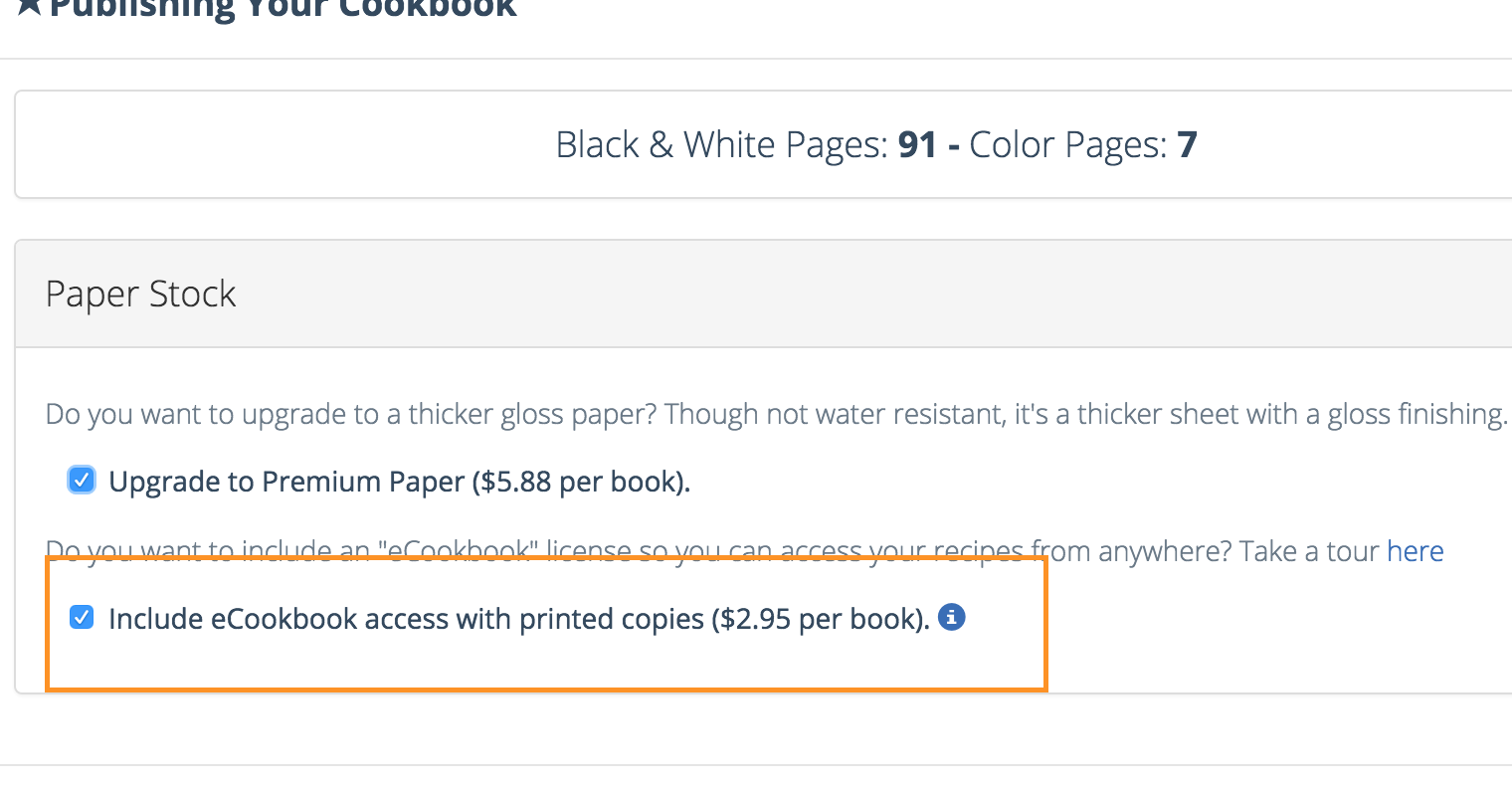 Purchasing Standalone eCookbook
You can purchase copies of eCookbooks by themselves as well, if you don't want the printed copy to go along with it. Just choose it as a binding style in the "Preview & Order" section.
Purchasing an eCookbook entitles one person to view that cookbook in the Recipe Reader app available in Google Play™ and Apple App Store™ or download the PDF to their device.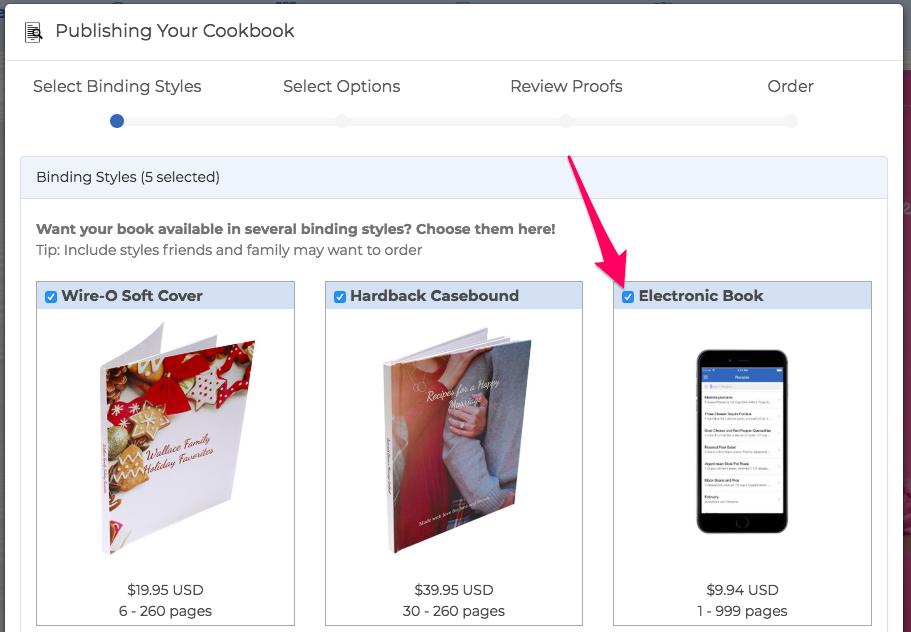 Registering Your eCookbook
Regardless of which purchase option you choose, you will receive an email with "registration codes" (one per copy you purchased) to activate your eCookbook. Head to the eCookbooks section of your account, and click "Register eCookbook". Alternatively, you may register cookbooks directly in your iPhone, iPad, or Android device by downloading the app from the Apple App Store or Google Play respectively, and registering the book directly in the app.

Registering your eCookbook

Here's a quick YouTube tutorial on Registering and Downloading your eCookbook: