Our cookbook designer has lots of great features to make creating your own cookbook a breeze. Here are some of our favorites.
Large Live Page Preview
As you edit and add to your cookbook, the designer view shows you a quick rendering of the pages in your book. Use the navigation bar to flip through the pages. Want to know exactly how the book will print? Click "preview and order" to generate your print-ready proofs.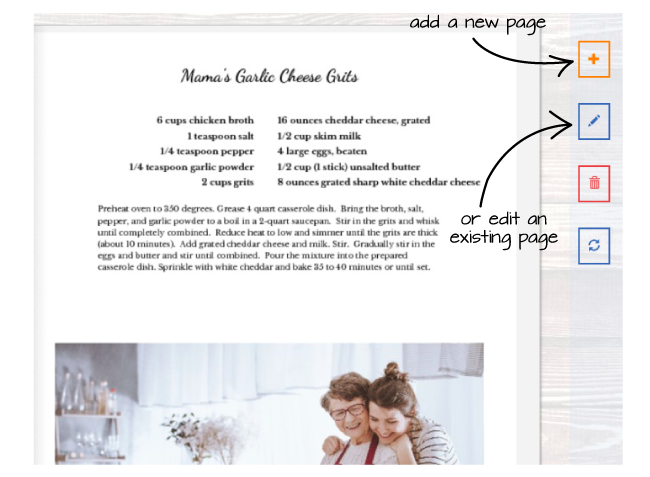 Easy Page Editor
One dialog to change anything on the page. Click the pencil icon next to your page to edit the layout, add an existing recipe, add a picture, or add another recipe, all from one place.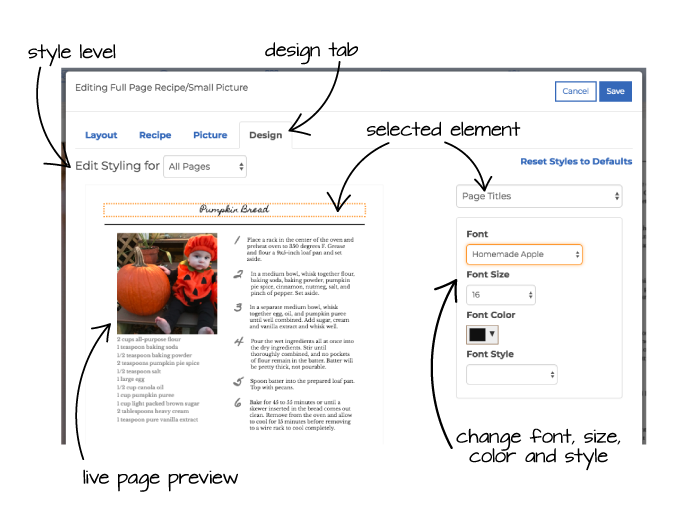 Arrange Pages
No more having to drag pages around in a tiny box. The new "Arrange Pages" function gives you a full screen view of your book. You can even select multiple pages at once and drag them into location making organizing a cookbook by section so much easier.
All Your Recipes in One Place
Stay seriously organized as you create your book. You don't have to even think about the order you enter the recipes. Just open your recipe box and add away. You can even select a bunch of recipes that aren't in your book, and have it "auto insert" them into your cookbook laying out each page and creating section dividers where necessary.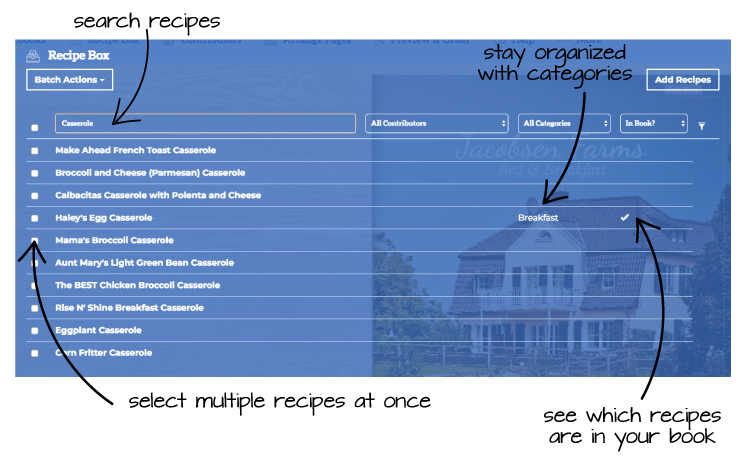 Preview & Order
Preview & Order shows page warnings, and generates your print ready PDF files. Review them, and continue editing or proceed to checkout. We keep your cookbook, recipes and photos in your account so you can always order more later.