To delete a page, flip to the page using the navigation bar and click the red trash can button next to the page.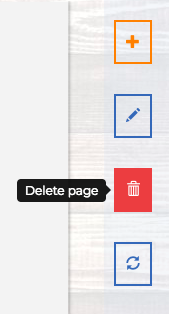 To delete multiple pages, click on the Arrange Pages button. There are two ways to select multiple page depending on how the pages are situated. If all of the pages are consecutive, then you can click on the first page, hold down the SHIFT key, and then select the last page to highlight them. To select pages that are not consecutive, you will click on each page individually while holding down the Control key.
Once the pages you want to delete are highlighted, click on the Delete Pages button in the top right hand corner.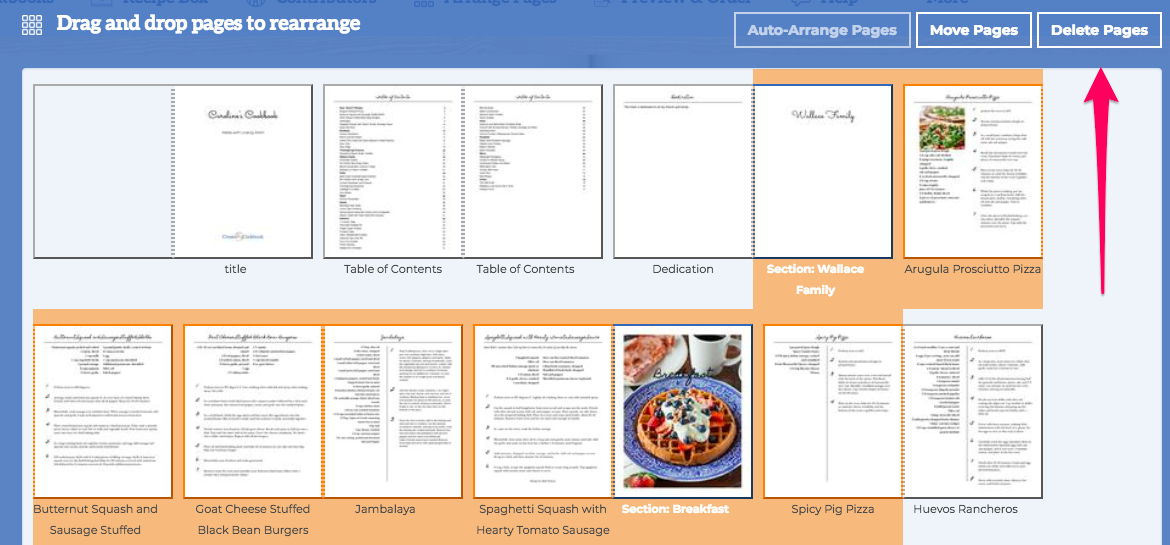 If you wish to remove a recipe entirely from your account, you must first make sure that the recipe does not appear in any of your books. Click on "Recipe Box" in the toolbar at the top of the page, and locate your recipe. You'll see a check mark next to the recipe if it appears in your book. Click the name of the recipe and the "delete" button. If the recipe is in another book in your account you'll see a warning.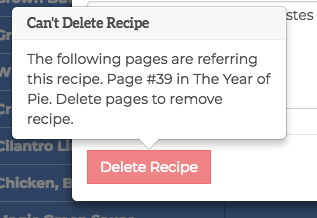 Additionally, here's a quick YouTube tutorial: