Section Dividers are a great way to logically divide your book. In fact, many people find it useful to start their cookbooks by creating the section dividers first, though it's completely optional. There are two main ways to create section dividers.
Option 1) Insert Section Dividers Just Like Other Pages
Flip or navigate to the last page of the current section, or first page of the next section. Click "Insert Page" before the next page of the first section. Choose a page type of "Section Divider Page" and then specify whether you want a regular divider or a divider with "Full Page Photo". Both layouts can have photos, but the Full Page Photo option will have the text placed on top of the photo.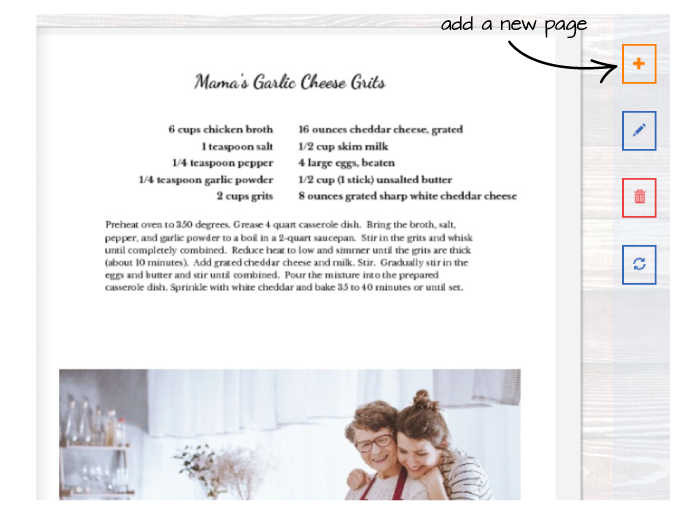 If you've added text to your section divider outside of the edit page dialog such as in our photo editor or other photo editing program, then you can set your Section Divider Title Text to "hidden" so that the title of your section divider will still show up in your table of contents. If you leave the title field blank, your section divider title will not show up in the table of contents.
Option 2) Use Arrange Pages
You can rearrange multiple pages at once using the "Shift", "Ctrl" ("Command" on Mac) buttons in the arrange pages function to move around several recipes at once into a location in your book. Head over to the Arrange Pages section for more information on this.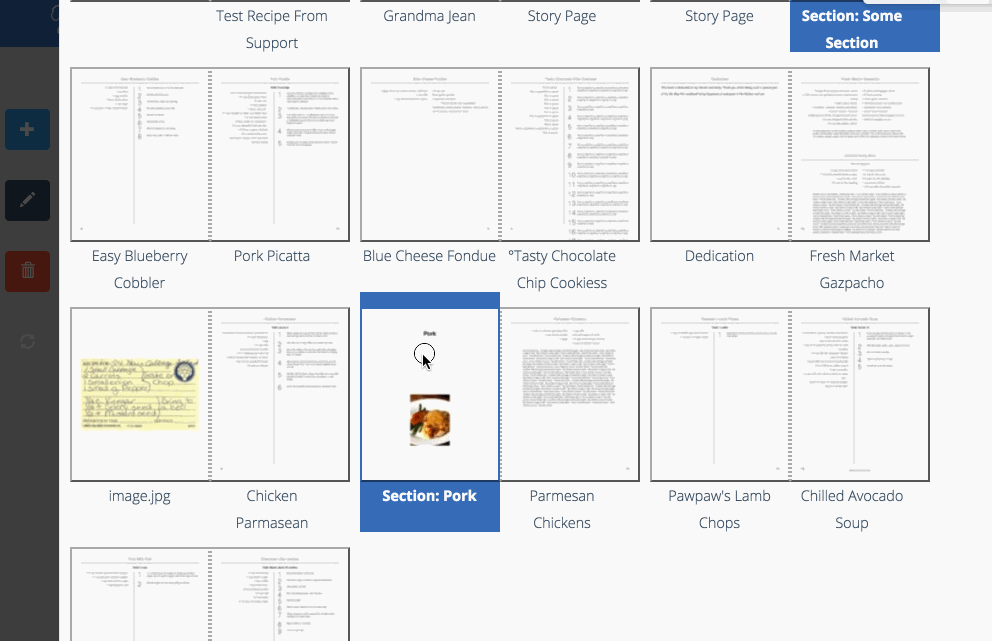 Option 3) Let the Designer Insert them for you
If you want to automatically insert recipe pages and section dividers that match your recipe categories, head over to your "Recipe Box". First, make sure your recipes have categories. You can assign categories one by one (maybe you already have as you have been creating them). Or you can select multiple recipes, and use the "Batch Actions" to "Assign Category". This is really useful when combined with the search tool. For example, you could search for the word "Soup" and then "select all" and "Assign Category".
Once your recipes have a category, just use the "Batch Actions" "Add to Book" feature and under the "placement" option choose the option to insert my recipes into "appropriate sections creating section dividers where necessary".
If you already have a section divider in your cookbook who's title matches the recipe category, the recipe will be inserted at the end of that section. If not, a new section will be created.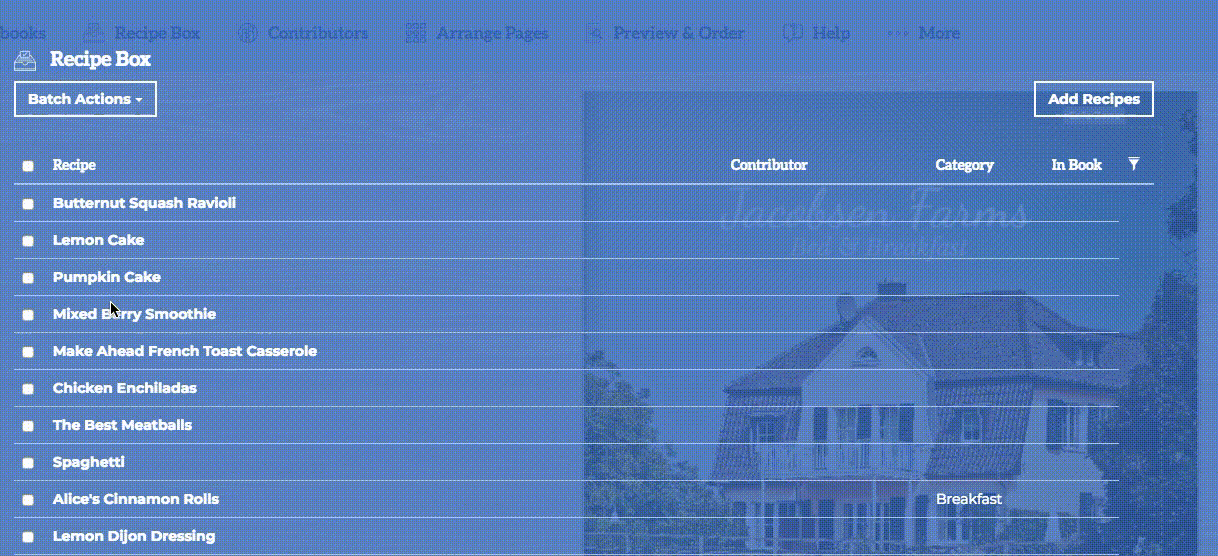 There is a layout option available to change Section Dividers' photos to be full page. Open the edit Section dialog by either double clicking on the section divider or clicking on the Pencil (edit) icon associated with the section divider. When the dialog has appeared, there is a tab titled "Layout". When you click on this, you will see the available options. Select the full page photo option then click on Save. If you hit Cancel or click outside of the dialog to close it, then the changes will not be applied.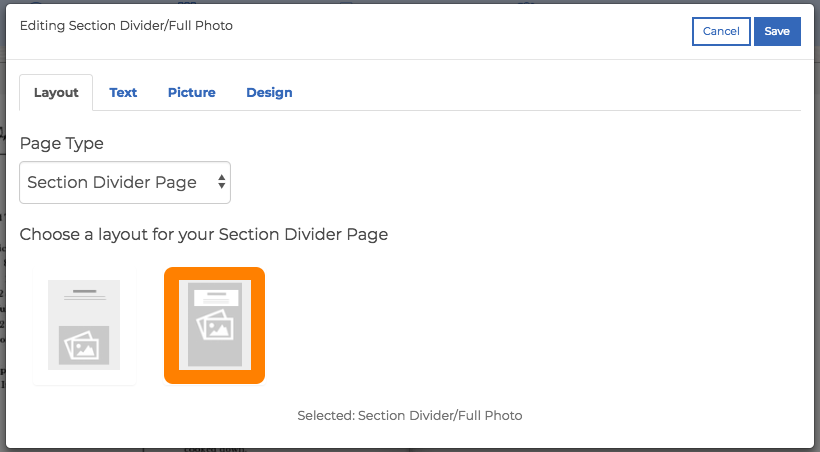 Having trouble with your section dividers? Here's a quick tutorial on troubleshooting those problems: https://youtu.be/LWES9u1YUQc.