Wondering about the grey dashed line on your covers? That's marking the "safe zone" print margin. It's a good rule of thumb to make sure your cover image extends outside the "safe zone" and all of your text stays inside it.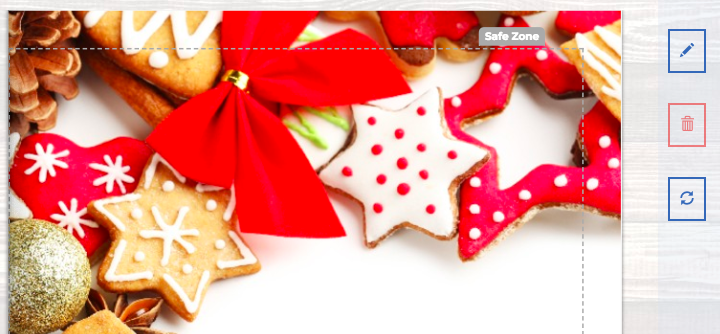 Note: The dotted line does not signify where the cover will be cut. Instead, it signifies where the text should end so that there's an appropriate margin.
The designer will give you warnings and guides to help ensure your cover turns out just the way you want it. While editing your cover, you might see a warning that your photo isn't fitting in the space correctly. If it doesn't extend all the way to the edges of the space, you may wind up with a white bar along the side of your cookbook.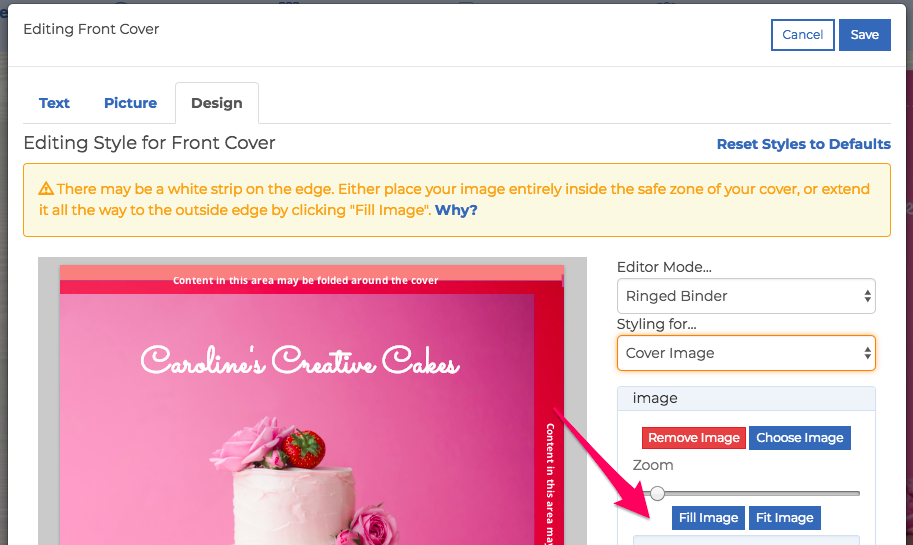 Use the fill image or zoom bar to adjust your cover photo.
If you know which binding style you want to order, you can set the designer to give your warnings based on those dimensions. Click "More" then "Book Settings" in the toolbar at the top of the page to set your binding style.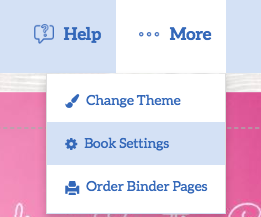 You'll also have a chance to review your cover when you generate your print-ready proofs. Keep in mind that each binding style has slightly different dimensions, so images and text may land differently on a Soft Cover vs a Ringed Binder.
The cover proofs use guide overlays to help you edit your cover. The pinkish outline marks the bleed or fold margin- content that will be cut or wrapped around the edge, depending on the binding method. The blue X helps you center photos and text.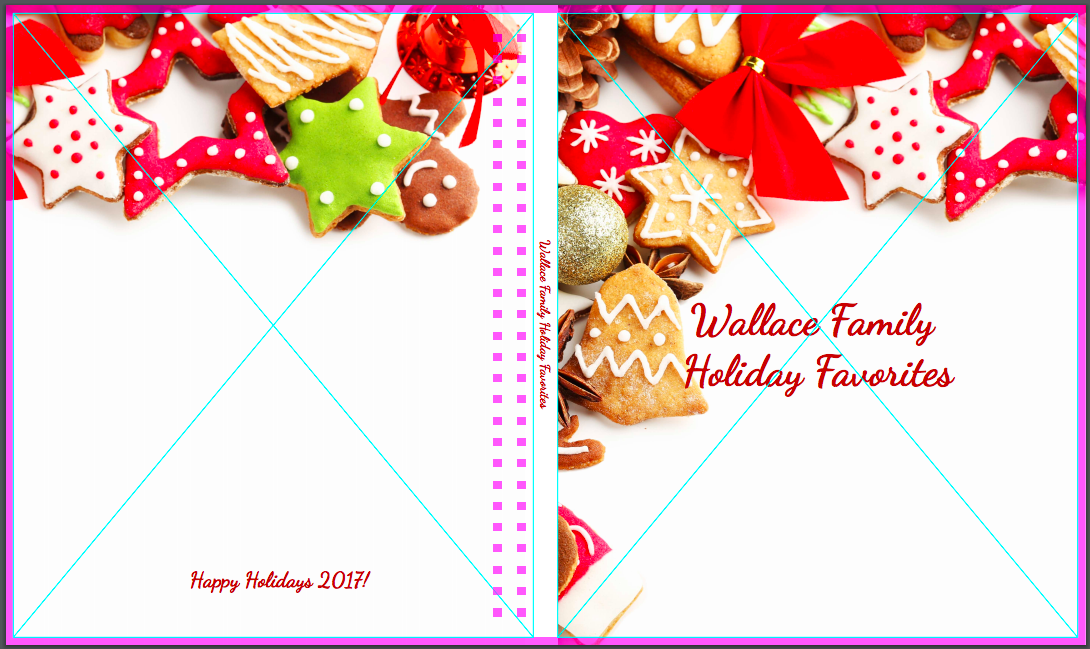 On the Soft Cover Wire-O binding style, the guide shows you approximately where holes will be punched in the back cover for the binding to loop through. Make sure you avoid putting text there too.
If you have any questions about margins, bleed, or perfecting your cookbook cover feel free to reach out to our support team! We're always happy to give pointers.